From the Executive VP
Working Knowledge
By Wright Caughman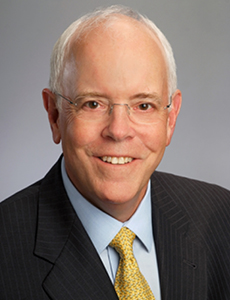 As this issue of Emory Health goes to press, the university's campus is buzzing with excitement over the impending 2012 commencement ceremony. As students from our schools of nursing, medicine, and public health prepare to celebrate this milestone, we in the Woodruff Health Sciences Center are enormously proud of their accomplishments, and we look forward to the impact they will each make on the future of health and healing.
We can be so confident of our students' success because we have prepared them to be more than "knowledge workers," experts in the generation, acquisition, organization, and application of knowledge. In addition to helping them build the specialized skills that they'll need in their professions, Emory also instills a highly developed sense of professionalism in our students. An important component of their education is the understanding that health professions are based on certain key values and principles and that true medical professionals don't just care for the people they serve and for colleagues across the spectrum of health care; they care about them.
Our students benefit from cutting-edge curricula and world-class educators. They also have the advantage of being part of a stellar research and patient care enterprise and an outstanding university—a place where extraordinary, life-changing work is being done every day.
You'll find a wealth of examples in this issue of Emory Health. Students in our medical school are engaged in a social medicine course this spring, a real-world learning experience designed to help them understand the economic, cultural, and social factors that affect health in order to improve their patients' outcomes. Our scientists are working at the molecular level to help children with fragile X syndrome overcome social and communication challenges. And the Emory Clinic has developed a new primary care model focused on keeping patients well, rather than just treating them when they're sick.
Thanks, as always, to our faculty, staff, students, alumni, and community supporters for continued support of all the groundbreaking work being done here at Emory, and best wishes to the class of 2012. We know you will continue Emory's proud tradition of serving humanity by improving health.
Wright Caughman MD