Peacetime preparations for a terrorism response
Resilience is key to beating back terrorism.
By Robin Tricoles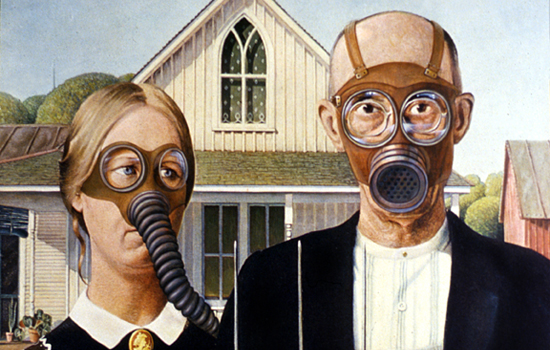 Seconds after a terrorist detonates a bomb, bystanders freeze for an instant before running from the scene.
But within moments, some return to help those who can't help themselves. For terrorism experts, this universal human response represents the beginning of a path to resilience. And resilience, says physician and terrorism expert Isaac Ashkenazi, is key to beating back terrorism.
Ashkenazi, a retired colonel in the Israeli Defense Force, was one of the speakers at "The Tale of Our Cities," a conference to plan for interdisciplinary responses to terrorism held in Atlanta in November. Organized by the Emory Office of Critical Event Preparedness and Response, Georgia's Department of Public Health, Grady Hospital, the Emergency Medicine department in Emory's medical school, the U.S. Department of Health and Human Services, and the CDC, the conference drew together health care professionals, law enforcement personnel, and emergency management officials from around the world to share first-hand experiences in managing the aftermath of terrorist bombings and ideas for responding.
How well the situation after a terrorist attack is managed greatly influences the public's resilience, he says. That's because terrorists do not target individual victims per se. Instead, they target the public as a whole with the aim of creating fear, anxiety, and chaos. Therefore, it's crucial for emergency responders to quickly quell the chaos, says Ashkenazi.
Simon Lewis, head of emergency planning and response for the British Red Cross, says that a prompt return to normality is important. "Don't underestimate recovery. It needs to start right away." Peacetime is the time to plan for the best possible disaster response, says Lewis, because when a disaster arrives, there's no time to learn.
Neurosurgeon Rashid Jooma was one of the physicians who responded to the 2008 bombing of the Islamabad Marriott Hotel. No matter the type of weapon used, most blast injuries include burns, crushed limbs, vascular damage from flying debris, and lung injury, he says. So emergency planners must have general, orthopedic, and vascular surgeons at the ready, as well as clinicians comfortable with treating extensive burns.
Implementing plans based on lessons learned from countries already affected by terrorism is a crucial way to reduce morbidity and mortality. But, says Ashkenazi, planners must remain vigilant when it comes to terrorism. Be ready, he says. "Because when terrorism does happen, and it will, it will take you by surprise."