Record Breaking Transplant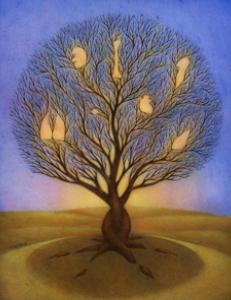 Following a lifetime battle of congenital heart complications, Stephanie Lindstrom, 38, needed a new heart and a new liver.
Then the mother and former marathon runner contracted cytomegalovirus, and her condition worsened. Placed on dialysis and breathing machines at Emory University Hospital, she now needed a new kidney too.
Double transplants involving the heart and liver are extremely rare, with fewer than 60 performed in the United States. Triple organ transplants are even more rare, with none ever attempted in Georgia. But that procedure was Lindstrom's last hope.
In July, Emory surgeons Brian Kogon (assisted by David Vega), Stuart Knechtle, and Andrew Adams transplanted a heart, liver, and kidney from the same donor to Lindstrom in operations on two consecutive days.
She returned home to South Carolina after a three-month recovery. "I am so grateful to the doctors, nurses, and support staff who made these transplants possible," Lindstrom says. "They have given me a new lease on life."
Related Video
"Emory Performs First Triple Organ Transplant Surgery in Georgia"
Related Links
Emory performs first triple organ transplant in Georgia