Before you take that pill...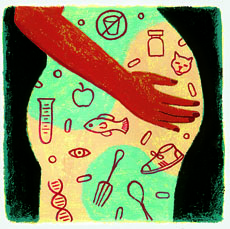 About half of pregnant women report taking at least one medication during pregnancy, but worry: How will this medicine affect my baby?
Emory School of Medicine's MotherToBaby Georgia is a free phone counseling service that can help. "Reliable information is often difficult to find, especially online," says the program's director Claire Coles, who also heads the Center for Maternal Substance Abuse and Child Development. "We wanted to be sure that pregnant women and health care providers knew that experts on the most cutting-edge research were readily available to them." MothertoBaby is part of the Organization of Teratology Information Specialists (OTIS). The toll-free number is 866-626-6847, and calls are routed to local experts.
More Information
"MotherToBaby counseling service supports local moms-to-be" (11/21/2013)