Lessons in doctoring Grandma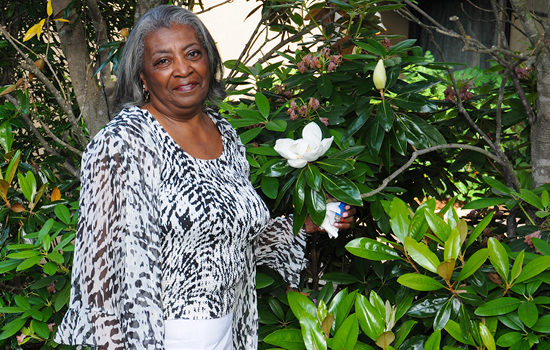 At 72, Bernadine Jones has hip and back problems and hypertension and has had multiple falls. She lives in a high-rise for seniors and needs help from a caregiver three times a week. A retired RN, Jones recently shared some insights about aging with a group of Emory residents in training.
The residents were participants in the Chief Resident Immersion Training Program (CRIT) in geriatrics, which seeks to increase awareness among trainees about the complex challenges of caring for older patients. Emory geriatrician Ugochi Ohuabunwa directs the geriatrics clinic at Grady Hospital, where Jones receives her health care, and helped organize the gathering.
CRIT takes trainees from the nitty-gritty (a stethoscope placed near a patient's ear can sometimes substitute for a forgotten hearing aid) to the broad idea (be aware of age-ism). They learn about safety concerns in the hospital, with falls being first on the list, and they practice communication skills through role-playing exercises.
The conference is just the beginning of the year-long program. The residents are expected to disseminate what they've learned to others on their teams. They also will complete a research project related to older adults. Surgery chief resident Katherine Williams, for example, is pursuing a program to educate physicians about the important role of physical therapists in encouraging early ambulation in patients after surgery. Emory geriatrician Jonathan Flacker, co-investigator of the CRIT, applauds the proposal. "You are brave," he says, "because you are taking on hospital culture. But this is an important project because it reduces length of stay and can lower readmissions." —Rhonda Mullen
Related Links
Chief Resident Immersion Training (CRIT) Program in the Care of Older Adults