Proton therapy to be available in Atlanta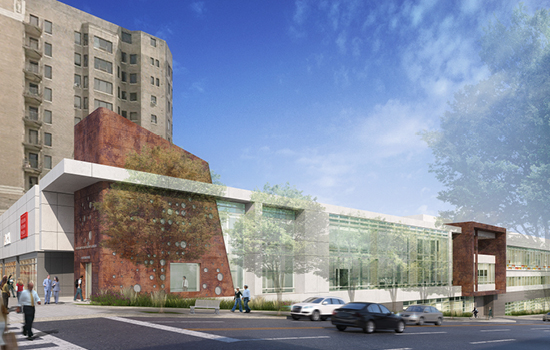 Construction is well along on what will be the first facility in Georgia to offer the most advanced radiation therapy possible, proton beam therapy. The new 107,000-square-foot facility will sit at the corner of Peachtree Street and North Avenue in midtown Atlanta.
The Emory Proton Therapy Center–Winship Cancer Institute, being built by the San Diego-based firm Advanced Particle Therapy, is expected to treat approximately 2,200 cancer patients a year when it opens its doors in 2016. Once fully operational, the center will employ approximately 150 full-time proton therapy professionals, including radiation oncologists, medical physicists, and radiation therapists. In addition, researchers at Winship will collaborate with Children's Healthcare of Atlanta and Georgia Tech in continued studies on proton beam therapy.
Related Links
"Emory Healthcare to harness the power of the proton beam"