News and views from Emory School of Medicine alumni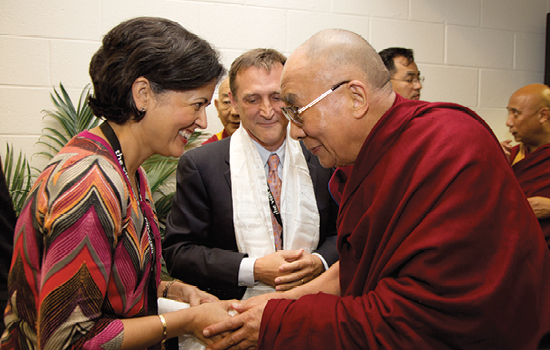 | | |
| --- | --- |
| |   |
| Farzad Nahai 92C 96M 01MR and Ira Schwartz |   |
Special honors to and from alumni
At this year's commencement, Farzad Nahai 92C 96M 01MR, president of the Medical Alumni Association (MAA), presented the coveted Papageorge Teaching Award to Ira Schwartz, director of admissions and associate dean for medical education. Schwartz, a pediatrician with subspecialty training in infectious diseases, is a former Epidemic Intelligence Service officer at the Centers for Disease Control and Prevention (CDC) and is on faculty in medicine and public health. Schwartz helped students start the Emory Pipeline Program in 2007 to interest disadvan-taged high school students in careers in medicine and science.
Jeffrey Nugent 68M 70MR received the Award of Honor. Nugent, an orthopedic surgeon, taught Emory residents for many years at Piedmont and Scottish Rite hospitals. He spent two decades as a volunteer surgeon at the Children's Medical Service of Georgia and currently serves at the Good Samaritan Health Clinic in Atlanta.
Nanette Wenger 59MR received the Arnall Patz Lifetime Achievement Award. A professor emerita in cardiology, Wenger is internationally known for changing the prevailing assumption that heart disease is primarily a man's disease. Thanks to her efforts, it is now known as the No. 1 killer of women. Wenger has received numerous high-profile awards throughout her career and is both a former Time Woman of the Year and American Heart Association Physician of the Year.
Juha Kokko 59C 64G 64M received the Distinguished Medical Achievement Award. A nephrologist, Kokko chaired the Department of Medicine at Emory from 1986 to 1999, after which he served as an associate dean for clinical research till 2002. A professor emeritus, Kokko received nine teaching awards during his Emory career. He is also a former Humanitarian of Atlanta award recipient for his extensive involvement in the community.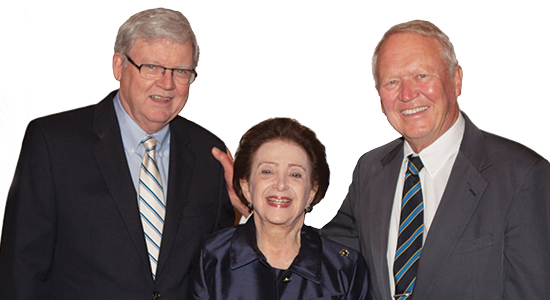 Three alumni were honored at a reception at the School of Medicine this spring:
Jeffrey Nugent
(left)
, Nanette Wenger
(middle)
, and Juha Kokko
(right)
.
We like to hear from you.
Send us your news, comments, questions, suggestions, and castigations. Address correspondence to Emory Medicine magazine, 1762 Clifton Road, Atlanta, GA 30322; call 404-727-0161; or email mary.loftus@emory.edu.
---
 

The 'almost' effect

Harvard Instructor of Psychiatry Jefferson Prince 91M 92MR, director of child psychiatry for North Shore Medical Center and a staff member at Massachusetts General Hospital in Boston, and his Harvard colleague Shelley Carson, have written Almost Depressed: Is My (or My Loved One's) Unhappiness a Problem? as part of the "almost effect" series from Harvard Health Publications.

 
 
 
Where in the world are you?
Just days after Typhoon Haiyan, Benjamin Alimurung 78FM 78MR, a cardiologist at the Makati Medical Center in the Philippines, sent this message to the Emory Alumni Association: "Many thanks for your best wishes and encouragement. The Philippine government and many, many private sector groups are now rapidly mobilizing and collaborating relief efforts—as we learn of the scale of the disaster that continues to unfold. Teams are now reaching the calamity areas and isolated communities, which are so many. The international community is likewise accelerating its help and assistance to bring the much needed skilled personnel, heavy equipment, and materials. On behalf of the Filipino people, I wish to express our appreciation for the thoughtful messages and best wishes from Emory."
Are you doing interesting work in, say, rural Kentucky, New York City, Jakarta, or Tiapei?
Let us know where you are and what you're doing with a quick email to the editor: mary.loftus@emory.edu.