Secondary comforts
By Aspen Ono 18C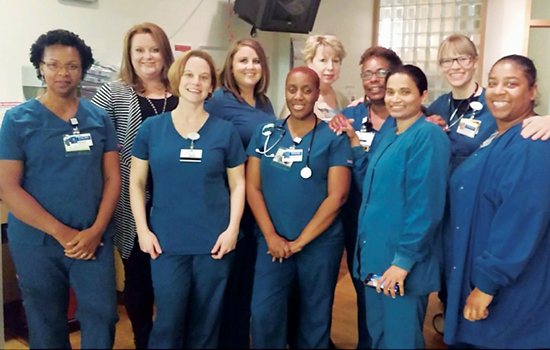 You might think it would be the amenities — like a comfortable reclining chair to sleep in or a washer and dryer to use — that would be most appreciated by family members of a patient in an intensive care unit.
Actually, the most important needs identified by such families were those that revolved around patient information.
In a recent survey of 45 family members of patients by Emory University Hospital's Neuro-ICU, the top-rated needs included unrestricted visitation, talking with a doctor each day, being assured that the best care is being provided to the patient, and being given hope and encouragement.
Emory's Neuro-ICU allows continuous family member visitation in the patient's room. Having the family present is beneficial for the patient, the family themselves, and the health care providers, says unit research committee chair Mini Jacob. Unrestricted family access allows the family members to see changes in the patient's health status, to be present for bedside shift reports, and to join in open communication regarding the patient's health goals with staff.
In addition to Emory's unrestricted visitation policy, the unit also provides amenities like a washer and dryer, sleep rooms for families staying overnight, family counselors, and mentors who are family members of former ICU patients. "Everyone has been great to us. They answer all questions and provide information needed," said one family.  
The study found that although families loved the amenities and services, their main concerns were being kept up to date and well informed about the care provided to their family member, and the ability to stay with the patient, says Carmen Frobos, the unit's family coordinator.
Related Resources