Predicting kidney disease before damage is done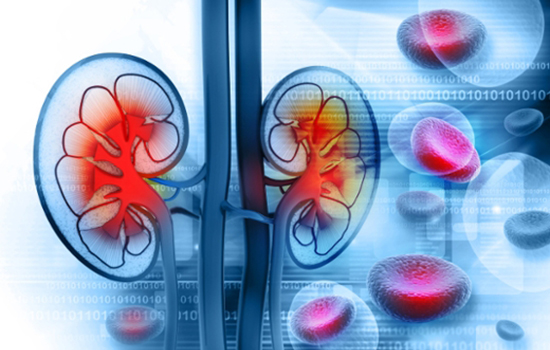 Known as a silent killer, chronic kidney disease often causes severe organ damage before symptoms such as blood in the urine, swollen hands and feet, and excessive thirst even develop.
But researchers have identified a common protein in the blood, measured by a simple test, that can reliably predict a person's risk of developing kidney disease months, even years, before serious damage occurs.
High levels of suPAR, or soluble urokinase-type plasminogen activator receptor, a circulating protein in the blood, can be an indicator of future kidney disease, much like cholesterol and blood pressure levels help predict heart disease.
"For the past century, doctors have relied on creatinine levels and urine protein levels to detect and monitor kidney disease," says Salim Hayek, a lead author on the paper and a cardiology research fellow at Emory. "These markers are useful in diagnosing kidney disease but are not helpful in predicting whether a person might develop disease in the future."
Rush University Medical Center, Harvard Medical School, NYU Langone Medical Center, and John H. Stroger, Jr. Hospital of Cook County collaborated with Emory on the paper, which appeared in the New England Journal of Medicine in November.
Related Links
"Discovery predicts future kidney disease with simple blood test" (11/11/2015)