Ready for an Outbreak?
It's only a matter of time before another epidemic like Ebola strikes, say infectious disease experts.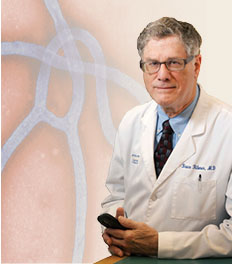 To advance preparedness efforts, a $12 million grant awarded two years ago to establish the National Ebola Training and Education Center (NETEC) has been doubled to $24 million.
The federal grant was awarded to Emory, the University of Nebraska Medical Center, and NYC Health + Hospitals/Bellevue. "This additional money will help us educate and train more health care workers and develop a national research consortium with other centers across the country," says Bruce Ribner, principal investigator of NETEC and medical director of the Serious Communicable Diseases Unit at Emory University Hospital.
When Ebola hit West Africa in 2014 and several patients were flown to the U.S. to be treated, the University of Nebraska, Emory, and other institutions were left to independently try to determine the best drug for treatment.
"It was inefficient. We weren't using the same protocols, and there was no consistency to the research," says Chris Kratochvil, co-principal investigator of NETEC for University of Nebraska Medical Center. "Now we can all collaborate to develop medical countermeasures together."
Related Links
"Ebola grant expanded from $12 million to $24 million" (News Release, 2/3/2017)