Too Much Too Soon?
Years of training, intense competition, and focusing on one sport can create health problems for young athletes. What can be done to reduce the risks?
By Melissa Mickiewicz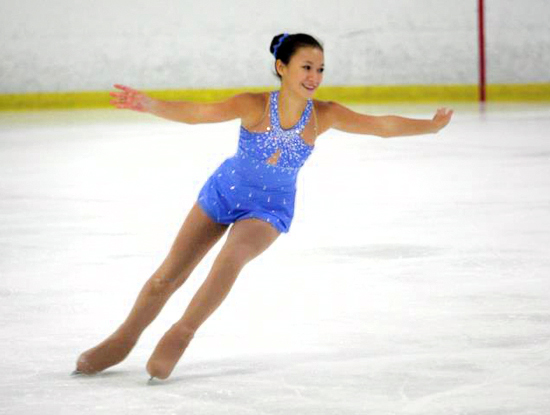 Figure skater Aspen Ono has been training hard on the ice since the tender age of 4 and worked tirelessly at her sport until 18, when she stopped competitive training to concentrate on her college studies.
Most mornings, Ono was at the rink by 5 a.m., warming up for a two-hour practice.
She completed a full day of school and was back at the rink again for two more hours of training. Aspen routinely combined a 20-hour-a-week figure-skating training schedule, cross training, ballet for skaters, and Pilates.
Although an introvert off the ice, Ono—an Emory College junior—loved the spotlight, the magic of a perfect performance, the adrenaline of competition.
"I like to win," she says. "Gosh, I sound like Donald Trump, but it's true."
The glory of competing with the best comes at a price, though, in the form of physical ailments young athletes may carry with them for the rest of their lives.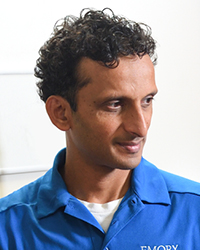 Dr. Neeru Jayanthi, Emory sports medicine, national expert in youth sports.
---
Jayanthi and his team evaluated the risks of sports specialized training patterns in nearly 1,200 young athletes over the course of three years. Investigators found that, on average, injured young athletes played more year-round sports, participated in more weekly hours of organized sports, and maintained a higher degree of specialization. Nearly 40% of the athletes reported an injury during the study period, and nearly two-thirds of those athletes in highly specialized sports experienced a re-injury.
 "I was diagnosed with arthritis in my back by the time I was 15. Years of jumping and smashing my spinal vertebrae together has left me with minimal padding between them," says Ono who still teaches younger skaters. "I now see physical therapists, massage therapists, physicians, and chiropractors routinely."  
 "I've noticed a paradigm shift in youth sports—early specialization in younger and younger children," says Neeru Jayanthi, a sports medicine physician at Emory who is an expert on youth sports, injuries, and training patterns. "This poses a risk for kids not seen in previous generations—young, developing bodies are put under the stress of executing maneuvers and skills designed for adult bodies."  
Even for young athletes in low-impact sports, the grueling practice schedule can wear them down, cutting into their sleep and self-care time. Madeline Locus, a PhD student in mathematics and an Olympic trial-qualifying swimmer who has been pursuing the sport since age 4, was swimming more than 20 hours a week at her peak. While she rarely got injured, Locus says, "I was seeing physicians often for illnesses, almost every couple of weeks."  
College swimmers and Olympic hopefuls Christian Baker and Oliver Smith are often in Emory's Woodruff Physical Education Center pool before the sun rises. After classes, they are back in the water from 3:15 to 5 p.m., averaging 20 hours of training a week, including weight lifting. "The team has a whole ritual devoted to recovery after training," says Smith, "Every two weeks, we get massages. Icing is also very important." Baker, who once had a shoulder injury in high school that kept him out of the water for six weeks, says good coaches help: "They know the sport inside and out and what a swimmer needs to recover and be ready for the next event."
Emory sports medicine physician Spero Karas sees young athletes pushing themselves to their limits every year—especially as students get ready to impress college and pro scouts in the "Combine," a showcase of the area's best young hopefuls. Participants are judged based on their abilities to perform tests such as high jumps, timed 40-yard dashes, shuttle runs, bench presses, and other measures.
 "Athletes who prepare for the Combine are really pushing themselves to their limits," Karas says. "I see a lot of overuse, over-exertion type injuries—strained pecs, hamstrings, quads."
Injuries that affect the joints, like tearing the ACL or shoulder dislocation, are the most critical because they render the area highly unstable. "They require surgery, putting the athlete out of training for weeks at a time, as well as leaving the affected region nonfunctioning for the time it takes to heal," he says. "Arthritis is yet another possible effect of long-term joint trauma."
Jayanthi works with young tennis players, sometimes conducting on-court evaluations with video analysis to help identify stroke mechanics that may need to change for players to return safely to play. "Taking care of young players includes injury prevention, performance training, nutrition, even mental health counseling," he says.
In general, Jayanthi says, young athletes should not be training more hours a week than their age, and shouldn't specialize in a single sport before age 12.
"Young athletes who are already dedicated to one sport should be spending at least a month after the season to rest and recover, and at least three months off per year, total," he says. "Sports are a great way to exercise, but not respecting the body and its limitations can lead to burnout and injury."
---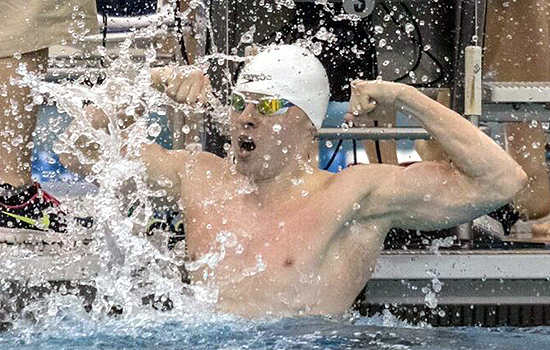 Olympic hopefuls in swimming, like Emory's Oliver Smith (above), can average 20 hours of training a week, including weight lifting.