Second Sight for Ebola Survivors
By Emily Sullivan 18C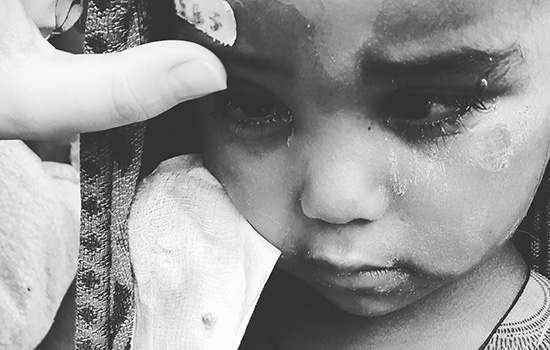 There are 17,000-plus Ebola survivors in West Africa.
About 20 percent have a severe inflammation inside their eye, uveitis, that can cause blindness. Even if it resolves, cataracts can follow—some in children as young as five.
Surgeons have hesitated to remove cataracts from Ebola survivors for fear that their eyes might still harbor the virus.
Making use of information gleaned from Ebola survivors treated at Emory, a team of Emory doctors is working with Ebola survivor and physician Ian Crozier on an initiative in Sierra Leone to help doctors safely perform eye surgery on Ebola survivors.
Crozier himself experienced post-Ebola complications, including uveitis and a cataract.
By evaluating the ocular fluid in patients' eyes, the team (ophthalmologists Steven Yeh, Brent Hayek, Jessica Shantha, and infectious disease physician Colleen Kraft) can determine whether it might be possible for the virus to spread to a surgeon. All evaluations so far have been negative.  
"There continues to be tremendous need—funding, resources, and education—to strengthen health systems for survivors here in the wake of the outbreak," Yeh says.

Related Stories
"Vision impairment and eye diseases continue to be concerns for Ebola survivors" (Jan. 13, 2017)
"Emory Eye Center team makes second trip to West Africa in 'Quiet Eye' project" (Aug. 31, 2015)
"Ebola virus can persist for months within survivors' eyes" (May 7, 2015)
"The Long, Extraordinary Recovery of Ian Crozier" (Emory Medicine, Spring 2015)