Sneak Attack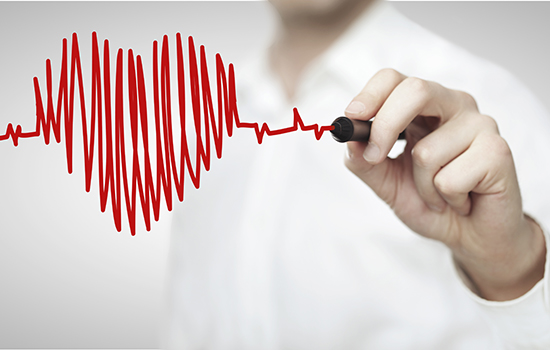 Nearly half of sudden cardiac deaths occur in people who were unaware that they had heart disease.
An electrocardiogram (ECG or EKG) may be helpful in measuring the risk of cardiovascular disease even in people without symptoms, Emory researchers have found.
A team led by cardiologist Amit Shah used data from the National Health and Nutrition Examination Survey, which followed about 10,000 adults ages 40-74 for cardiovascular events, to derive a risk equation based on a patient's age, gender, and three ECG metrics: heart rate, T-axis, and QT interval.
Using these measurements combined with the usual standard of care, researchers were able to improve risk classification of cardiovascular death by 25 percent.
"Although ECGs are normally used to diagnose present-day heart disease in individuals believed to be at risk, many asymptomatic patients with normal ECGs may have electrocardiographic signs of disease that could predict future risk," Shah says. "We believe that this is a potential added benefit of the ECG—to help screen for high-risk individuals and ultimately augment preventive efforts in clinical settings."