Biomedical Scientist Ravi Bellamkonda Returns to Emory as Provost
---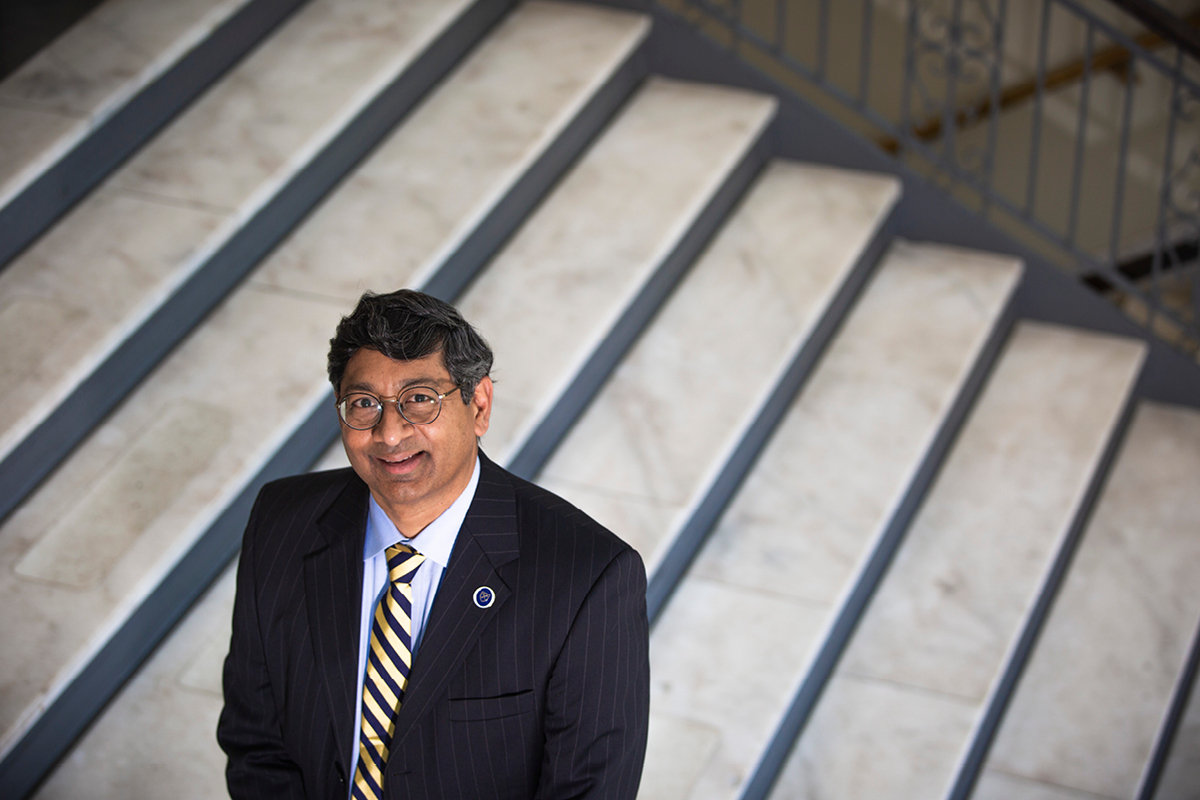 Biomedical scientist Ravi Bellamkonda, previous chair of the Coulter Department of Biomedical Engineering at Emory and Georgia Tech, became Emory's provost and executive vice president for academic affairs on July 1.
In addition to serving as Emory's provost, Bellamkonda will also be a faculty member in Emory College of Arts and Sciences in biology with a joint appointment in biomedical engineering.  
Bellamkonda returns to Emory after serving as dean of the Pratt School of Engineering at Duke University for five years. He previously held a joint appointment as a faculty member at Emory and Georgia Tech, beginning in 2003. 
"Dr. Bellamkonda has an incredible enthusiasm for Emory, and he understands what sets our mission apart in delivering a life-changing undergraduate liberal arts education and dynamic graduate and professional programs at our world-class research university," says Emory President Gregory L. Fenves. "He is that rare academic leader whose eminence in his discipline is complemented by a strong dedication to elevating the undergraduate student experience and collaborating in research across many disciplines and fields of study."
At Duke, Bellamkonda led a reimagining of the engineering curriculum and helped recruit and retain preeminent faculty members. During his tenure, the number of female and other underrepresented faculty members in the Duke school of engineering nearly doubled. He also oversaw fundraising efforts to support construction of Duke's new $115 million Wilkinson Building, designed to advance engineering education, research, and entrepreneurship. 
"I believe that Emory has a very special opportunity to define itself at a historic moment—as a socially just university that embraces innovation and leads pathbreaking research across disciplines," says Bellamkonda. "We have the potential to lead in so many areas: from the creative arts and medicine to undergraduate and graduate education and beyond. We are also poised to make great strides in advocating for racial and social justice, building on the legacy of activism and engagement that has defined our home city of Atlanta for generations. I know that the most significant challenges of today are humanistic in nature, and I am committed to the power of great liberal arts institutions like Emory to address them through scholarship that serves communities around the world."
Bellamkonda received his PhD in medical science from Brown University and completed a postdoctoral fellowship as a Markey Fellow in the Department of Brain and Cognitive Sciences at MIT. 
His lab has contributed to advances in peripheral nerve repair, brain-machine interfaces, and spinal cord injury repair. In recent years, his research has focused on developing innovative treatments for brain tumors. Bellamkonda has authored more than 130 peer-reviewed articles and holds 10 patents.
Share This Story