What Do Parents Need to Know about Kids and COVID-19?
Ask a Top Pediatrician
---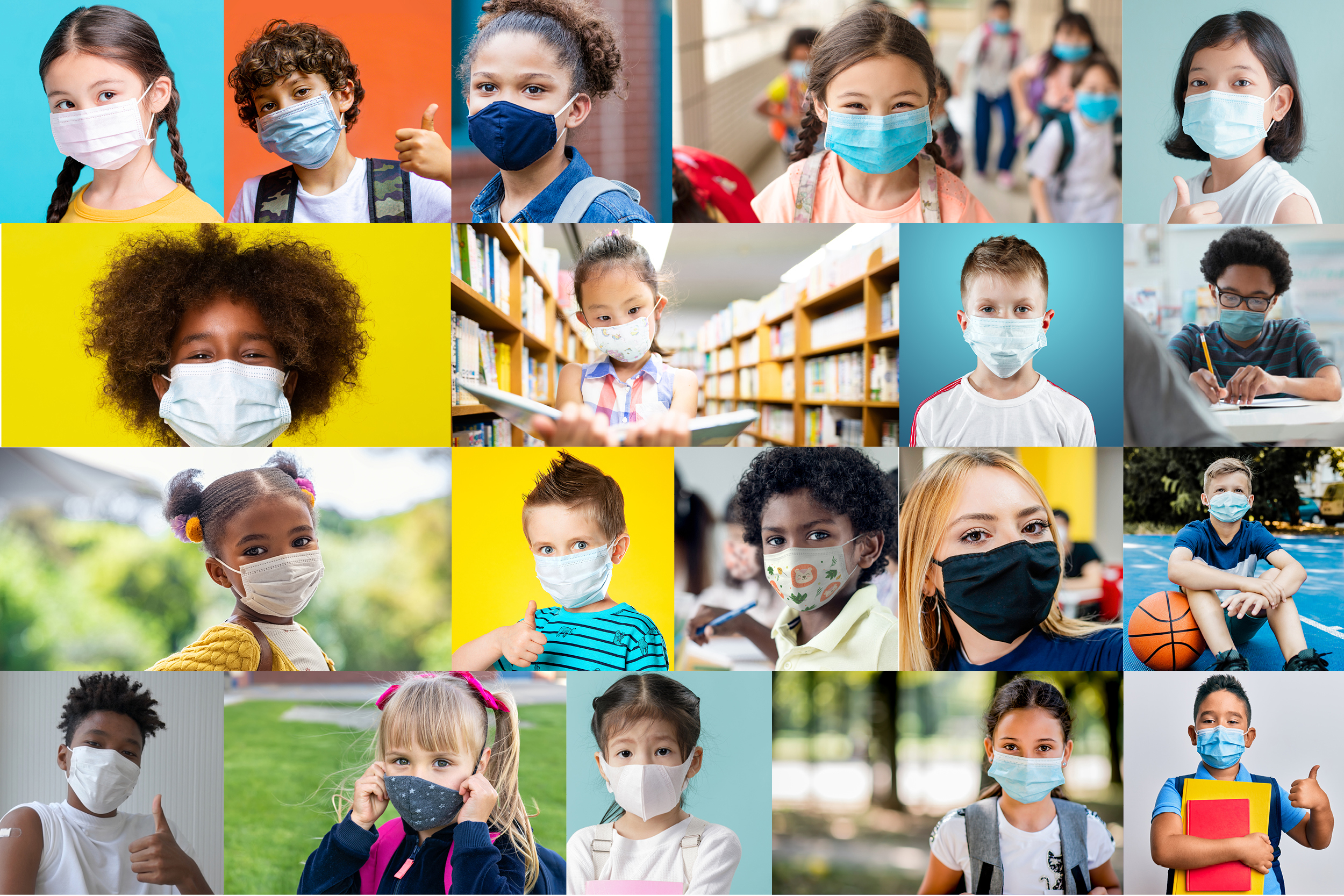 Lee Beers 96M, of Children's National Hospital in Washington, D.C., and president of the American Academy of Pediatrics, addresses important questions about serious illness in children, COVID-19 vaccinations for a younger age group, and other pressing pandemic concerns.
To watch the full conversation, which took place in October, follow the link below:
View Facebook interview here

Why are pediatric cases of COVID-19 continuing to rise?
Pediatric cases of COVID-19 have steadily risen since August. Several reasons account for this. First is that children and adolescents are a larger percentage now of our unvaccinated population in the US, so they're really the group who are most vulnerable to being infected. Second, the Delta variant has been more transmissible and spreads much more quickly in places like big group gatherings or schools, especially when children and adolescents aren't using good and safe mitigation measures.
 What puts a child at greater risk of severe illness from COVID-19? 
Children with disabilities and health care needs that impact the functions of the lungs or heart are at higher risk for severe outcomes. Children with obesity are also at higher risk. Even previously healthy children, however, are also at risk for severe illness. Between one-third to one-half of children hospitalized with COVID-19 have no underlying medical conditions. We want to keep all our children safe.
What is MIS-C and how does it affect children with COVID-19?
Some children infected with COVID-19 have developed a rare condition called multisystem inflammatory syndrome in children (MIS-C). More than 5,200 cases of this syndrome have been diagnosed, with 46 associated deaths, in the US. It is an uncommon syndrome, which is a good thing, but even a small percentage of a large number of children is 
a large number. In communities with high rates of COVID transmission, more children are at risk of infection and complications like MIS-C. Because the syndrome is multisystem, it can cause anything from serious heart and lung problems to issues with digestion and neurologic functions. It often is pretty serious in kids and can last for some period of time and cause challenges.
What are symptoms of MIS-C that parents should watch for?
Parents should watch for children who feel unwell, are unable to participate in their usual activities, or tire easily. I'm a parent too. You know when there's something off with your child, so if something seems really off, that is an important reason to give your pediatrician a call, because it can be a bit difficult to diagnose. MIS-C can occur in both children who tested positive for COVID-19 and children who had asymptomatic infections and were never tested.
If COVID-19 vaccines become available for children ages 5-11, will they be safe?
The safety and efficacy review the Food and Drug Administration goes through is incredibly cautious and rigorous and careful, and so I feel very confident that anything that's authorized by the FDA is a safe and effective vaccine. They're incredibly cautious with adults, and then there's an extra layer of caution added with kids. The vaccines that are authorized to date for adolescents ages 12 and up and in adults are very safe and effective, and I have every confidence that if and when the FDA authorizes a vaccine for younger children, it will be safe for them as well.
Editor's Note: The FDA authorized a COVID-19 vaccine for emergency use in children 5 and older after this interview took place.
Will vaccines help curb pediatric cases of COVID-19?
If children become eligible for vaccination, they will be at less risk of developing illness from COVID-19 and spreading the virus in their communities. So, I do think it's an important part of helping to get the pandemic under control and helping to protect those around us—helping to protect adults who are vaccinated but are immunocompromised, or young babies who still don't have access to the vaccine. I would also add, as a parent, this is always important to know and remember—that it's also really important protection for your child. Vaccinating your child with a safe and effective vaccine has benefits for the community, but it also has really important benefits for your child.
Will the vaccine for children be the same as the vaccine for adults?
It is definitely the same vaccine. But because children's immune systems work differently from those of adults, vaccines for children are often administered in a smaller dose. You want to make sure you're using the lowest possible dose of the vaccine to be most effective. Another question parents ask a lot: "My 11-year-old is bigger than my 13-year-old, so why is there a different dose?" But it's really about the age and maturity of the immune system.
Based on data from the most recent pediatric clinical trials, researchers determined that one-third of a regular dose of Pfizer's COVID-19 vaccine is safe for children ages 5-11. If approved for use, the vaccine for this younger age group will also be packaged differently. To make sure the vaccine is administered safely and everything is very clear, the vaccine is going to be packaged in a vial that looks a little bit different, so it will be easy to determine which is the vaccine for the adult dose and which is the vaccine for the pediatric dose. It is the exact same vaccine, just a slightly smaller dose.
Share This Story