---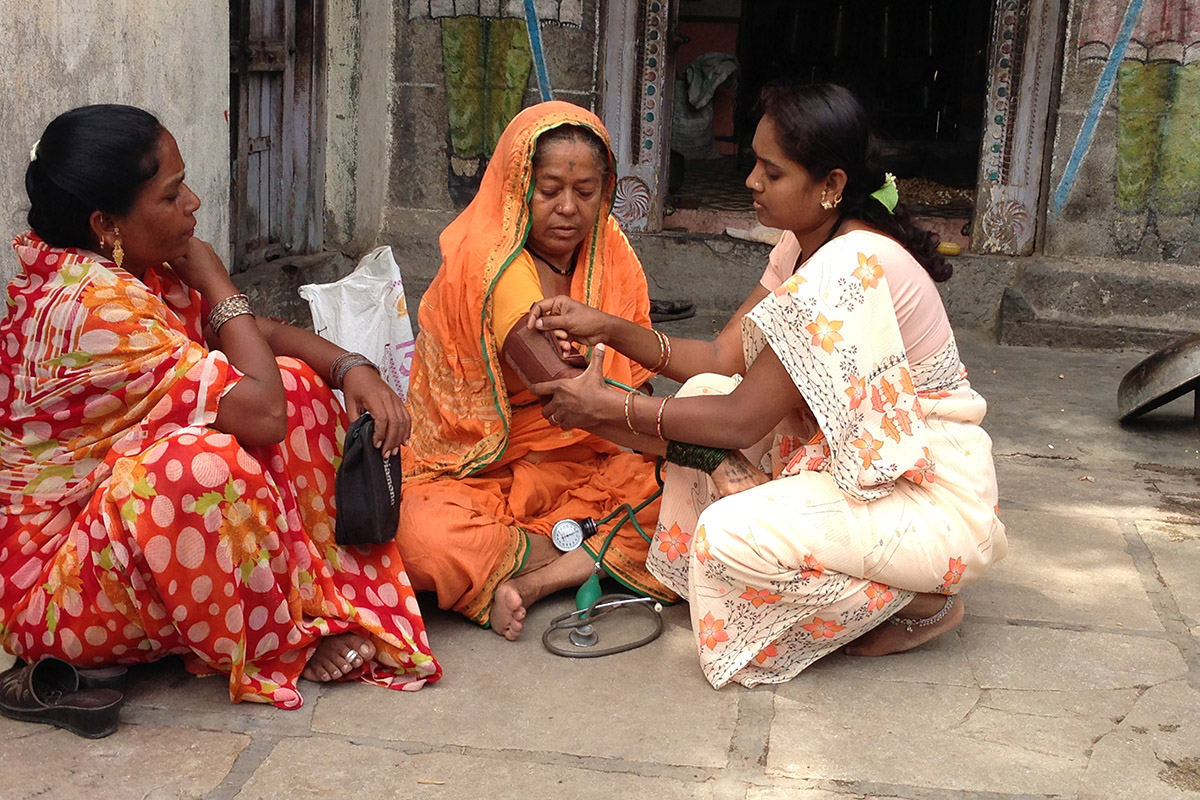 Diabetes and hypertension quietly and relentlessly kill more people worldwide than HIV, malaria, and TB combined—particularly in low- and middle-income countries.
About one in three adults worldwide has raised blood pressure and one in 10 has diabetes, according to the World Health Organization. For more than a decade, the Emory Global Diabetes Research Center has been studying and making strides against these diseases in India, an epicenter of the epidemic. The hope is that lessons learned there can be applied around the globe. Through years of research partnering with key Indian health institutions, the center has developed interventions that successfully manage the diseases in people who have them and reduce the risk in people who don't. "The science we've accumulated gives us strong confidence that these interventions can be delivered effectively and at low cost," says K. M. Venkat Narayan, director of the center, Emory professor of medicine, and Hubert Chair of Global Health at Rollins. "We'd like to take these programs and scale them up."
The center's interventions piggyback off of established systems. Community health workers have long been a crucial part of the Indian health care system, providing basic health education and care in remote areas. In previous studies, the center and its partners armed community health workers with smartphones and an app and trained them to screen for diabetes and hypertension. People who tested positive were referred to clinics and people who tested negative but high risk were educated about lifestyle changes.
In the clinics, the center team trains nurses to act as patient advocates. Physicians are given a tablet-based app linked to the database used by community health workers. "We have developed and tested support technologies that track the patient's health, update electronic medical records, and provide personalized treatment suggestions to prompt both the patient and the physician," says Narayan. "We could be on the tipping point that transforms the entire world to act against diabetes and hypertension."
Related Links
"Diabetes: scaling up solutions for a global problem" (Emory News Center)
"Destination Zero" (Emory Global Diabetes Research Center)
Share This Story