Harris Named AMA President
---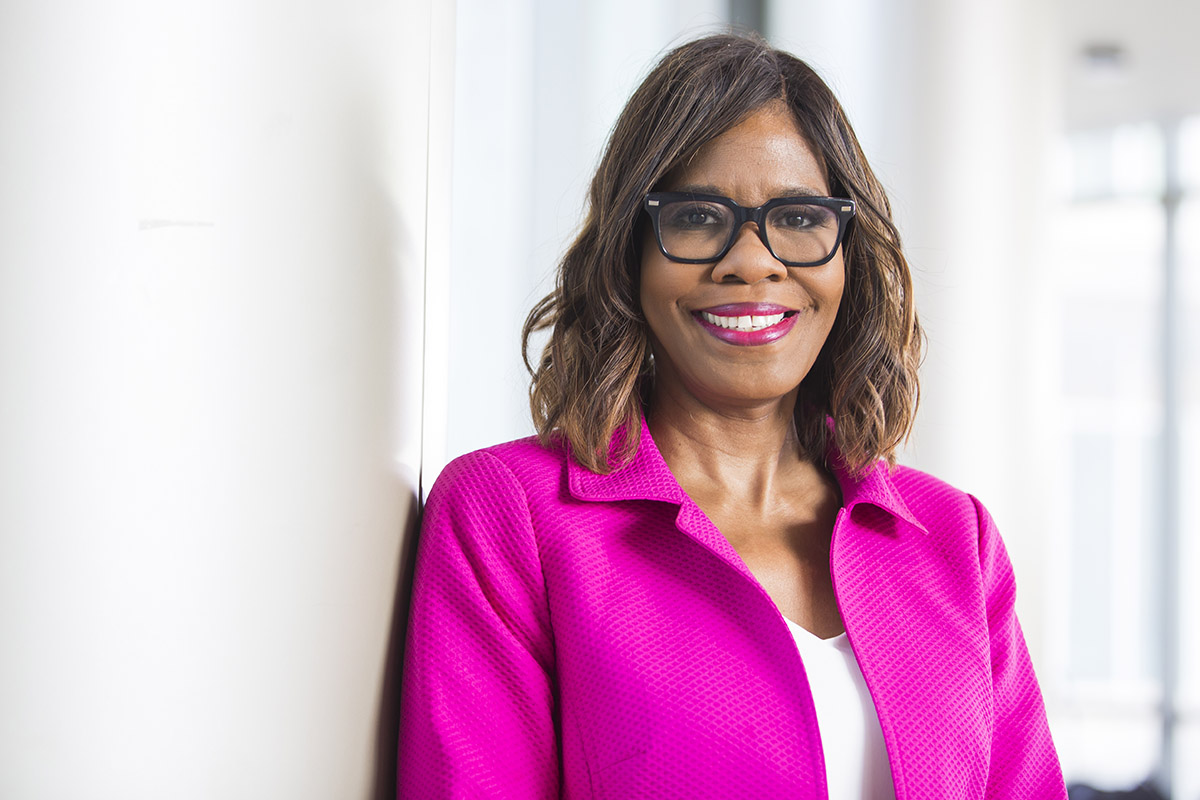 Psychiatrist Patrice Harris 98MR, adjunct assistant professor in Emory's Department of Psychiatry and Behavioral Sciences, is currently the 174th president of the American Medical Association (AMA), the first African American woman to hold that title.
Harris has experience as a physician, a public health administrator, and a medical society lobbyist. She is spearheading the AMA's efforts to end the opioid epidemic and has been chair of the AMA Opioid Task Force since its inception in 2014.
Growing up in Bluefield, West Virginia, Harris graduated from West Virginia University with a bachelor's in psychology, a master's in counseling psychology, and a medical degree. She completed her psychiatry residency and fellowships in child and adolescent psychiatry and forensic psychology at Emory and was the Barton senior policy fellow at Emory law school.
The following excerpts are from an interview with Harris, shortly after she took the lead at AMA:
"I wanted to be a physician since I was in eighth grade and had always planned to be a pediatrician. I was drawn to working with children and adolescents, having an opportunity to intervene early, perhaps preventing later disease. But in my third year of medical school I became fascinated with the intricacies of the human brain and the development of mental disorders."
"I knew I could combine my passion for children with my interest in psychiatry in child psychiatry. I see children who are dealing with trauma, anxiety, and depression, with typical family issues, with ADHD."
"Certainly, the opioid crisis has hit every community, every state. I'm from West Virginia, which has been hit particularly hard, but we have significant issues here in Georgia as well. One effect of this crisis has been children having to deal with family members—parents in particular—who are diagnosed with an opioid use disorder."
"That's one of the reasons the AMA is focused on access to treatment for opioid use disorder. We want to make sure that these children's parents or guardians can return to productive lives and—for those who have lost their children to foster care—after treatment and some demonstration of their ability to parent, can regain custody."
"People should not die from an opioid overdose when we have treatment available to prevent it. The AMA has been working diligently to increase access to medication-assisted treatment. We know now, currently, only two in 10 people have access to this medication when they need it."
"There are several barriers to getting people proper care, including the need for prior authorization. Some insurance companies require this before they will approve medication-assisted treatment. We've been working at the state level to eliminate that. We've also been advocating for more funding on the state and federal level to increase treatment capacity. And we have encouraged more physicians to get certified to offer medication-assisted treatment. We've seen some progress, but we still have a way to go."
"It's certainly a privilege and an honor and a dream come true to be the first African American woman to be elected to the position. It is my hope that I can be an inspiration to young girls and boys of communities of color—first, that they can become physicians; but also, that they can aspire to leadership positions. I did not meet an African American physician until after I had completed my undergraduate studies. I think it's important to see others—if you can see it, you can believe it."
"One way to increase physician diversity is pipeline programs. These programs reach children as young as elementary school to make sure they have the support they need to do well, which builds through middle and high school, and then you're prepared for college. The AMA sponsors Doctors Back to School, where physicians of color go into schools and talk to students. The purpose is to be a representation of the fact that they, too, can be physicians."
—Interview by Kofi Stiles
Share This Story